Mmmm, donuts. It's what you think when you see this delectable baked/fried good. So, how about a bunch of them at once — but not so many that your stomach has questions about your life choices? Holy Donuts has you covered.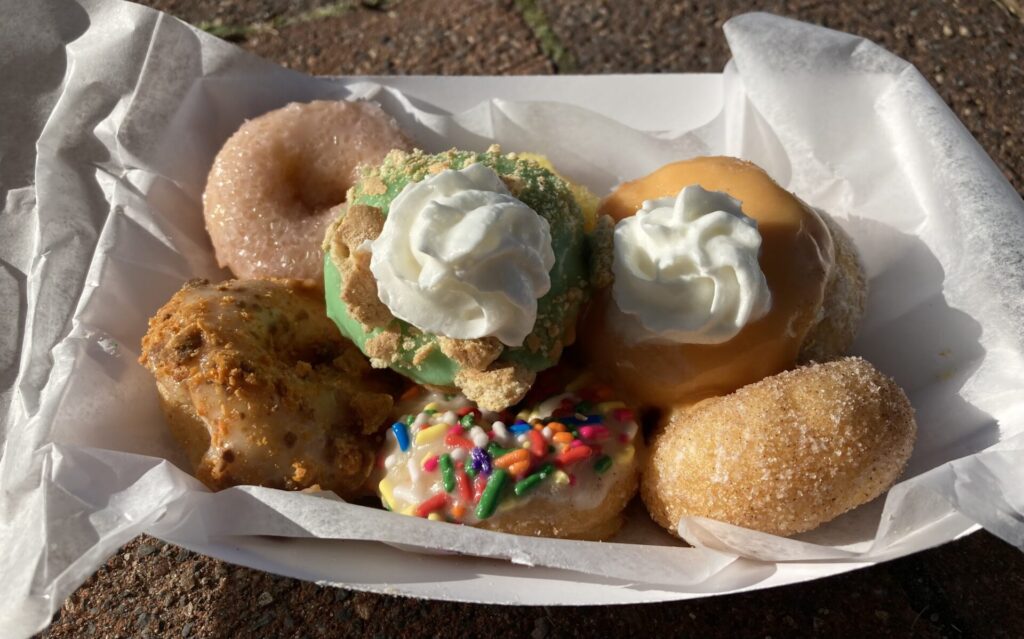 My wife, daughter & I recently went to one of the Food Truck Friday events at Phoenix Park, and after some solid "main course"-style options, I wanted dessert, of course. I've known about Holy Donuts for awhile, and I've seen them at food truck events, but never ordered from them. This was the time.
They had a "mix & match" offer of eight mini donut varieties: Cinna-Yum, Glaze N Sprinkles, Butterfinger Bomb (surely to be my fave), The Cloud, Key Lime Pie, Lemon Sunshine, Orange Dream, and Raspberry Lemonade (there was also a 32-donut option with those eight flavors). Also, there was what they noted was their "award-winning variety boat." One boat, coming right up.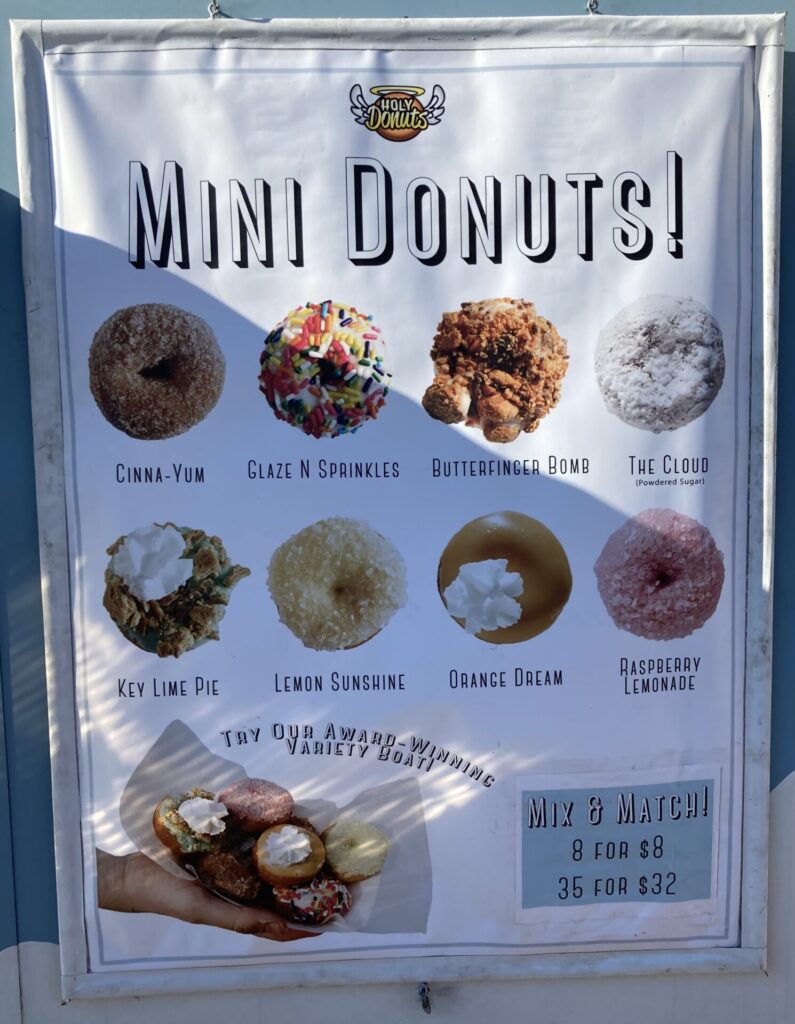 These were soft donuts, and all the flavors came through on this kinda-hot August day. Yes, Butterfinger Bomb was my top choice, though Orange Dream burst with orange-ness, as did the Raspberry Lemonade — the fruit flavors particularly showed through. Plus, for being a deep-fried dessert, it gave the right amount of stomach satisfaction.
You can check the Holy Donuts to see where their Donut Mobile is heading in the future; if you don't want to wait, you can order donuts from their website. As they say on their site, "Donuts make people smile." They made me smile. Find them, and smile accordingly.