Cream Cheese Pastry/The Goat Coffee House
My wife and I have gotten drinks and such from The Goat Coffee House over the years, but when the pandemic hit, she highlighted them for finding a way to stay afloat when in-person dining was getting severely restricted. Here was a local business making sure they could get their options to their customers in a safe manner — that was worth supporting, and we did so. Now with dining back to normal, we still do. And I still needed to try another baked good of theirs. How about two?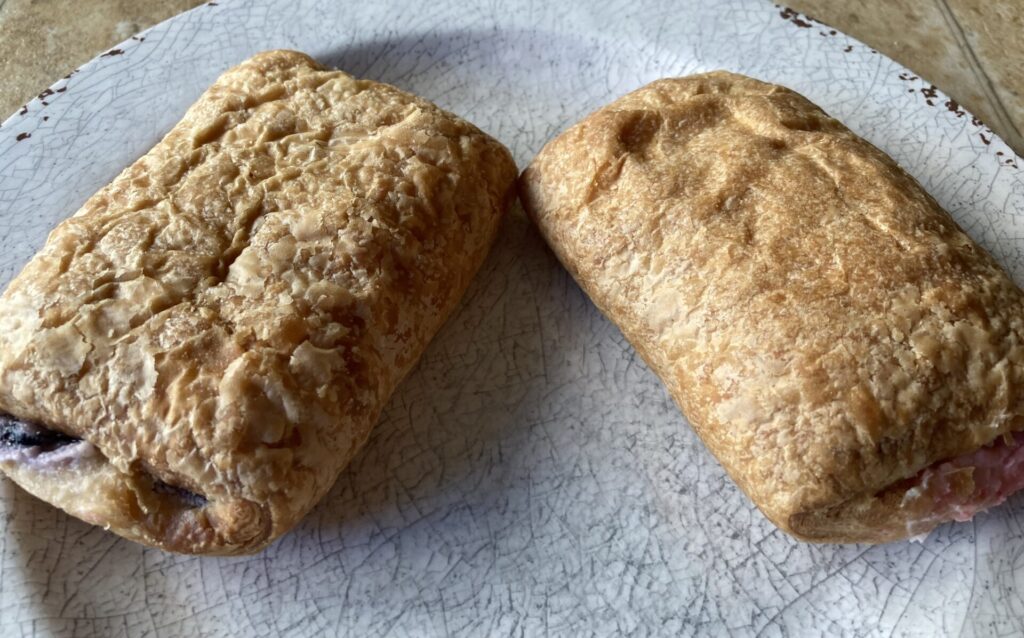 Going one August mid-morning, their display case was well-stocked with baked sweetness. I had not yet consumed a cream cheese pastry from The Goat, so that was my choice. To split with my wife, I chose a blueberry and a strawberry.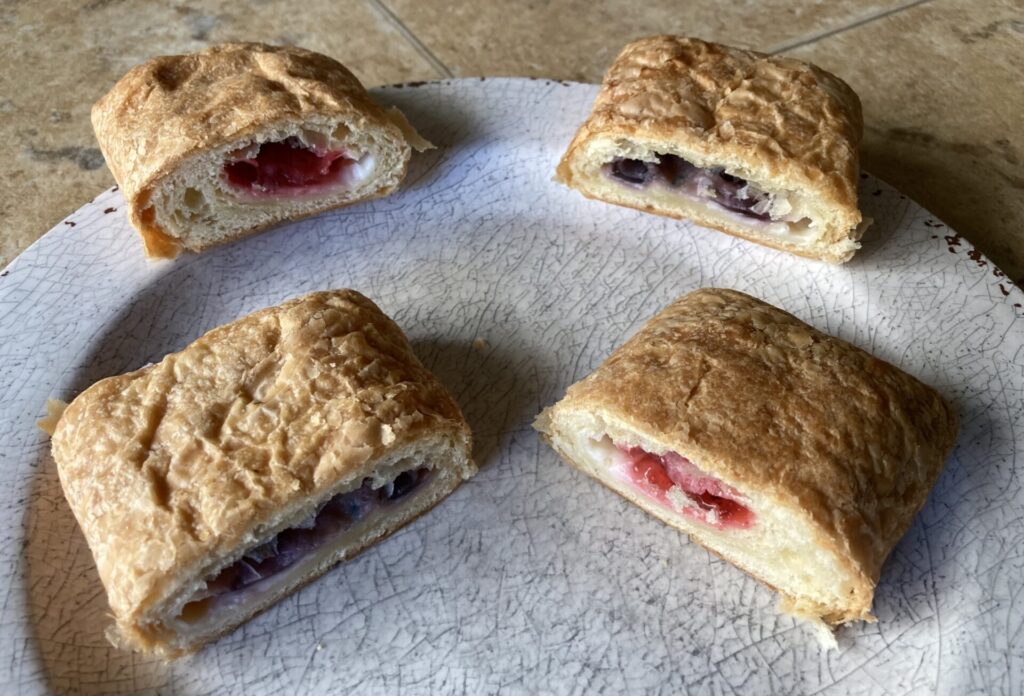 The croissant wrap was sufficiently flaky and buttery, and soft-enough to hold shape, making for easy eating. The fruit on the inside provided flavor but did not overwhelm, or come spilling out and getting the fingers sticky — it was like a baked fruit filling, which, of course, is what a baked good pastry is, but it is nice to see the interior marry so well with the exterior. Both the blueberry and strawberry options were flavorful (I had half of each — remember, I'm trying to be a good spouse and share), and paired well with coffee.
The Goat is one of those longer-standing local places that helps to define the truly-Eau Claire food-and-drink scene. It's also a solid college locale: being on Water Street, both staff and patrons are often UW-Eau Claire students, and the folks at the front desk will help guide you through what you'd like to order (especially when one thing I was getting for my wife was out).
Want a coffee and a baked treat? Go Goat, sit outside (or inside), and chill Eau Claire-style.