Ice Cream/Eau Claire Cheese & Deli
Ever gotten ice cream from that cheese place on Harding in Eau Claire? The former Nelson Cheese-now Eau Claire Cheese & Deli-place? Yeah, it's good. Well, so are the sandwiches. They're known for both. I got both on a recent trip.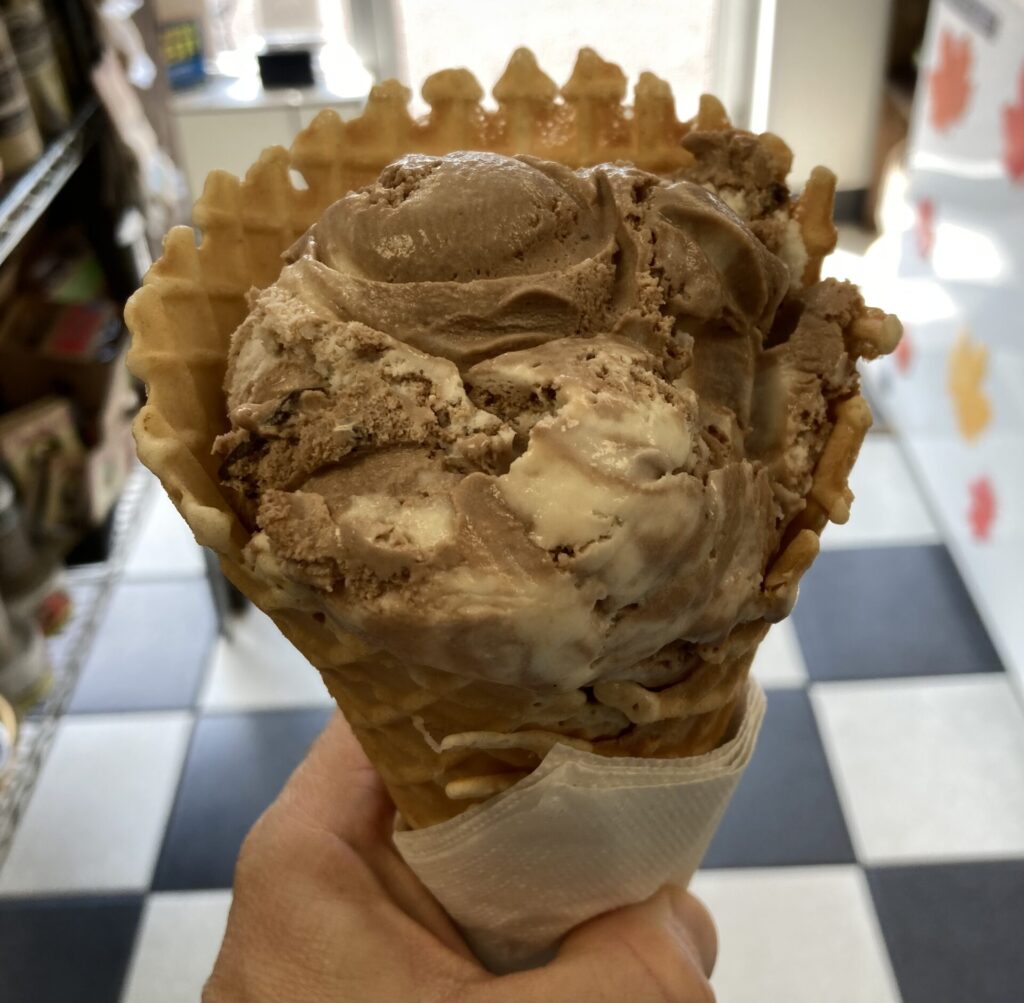 The nice thing about being an Eau Claire-area resident — among numerous things — is that you didn't need to travel to Nelson to quickly get something from Nelson Cheese Factory. That's where the main location is situated, and many times I've gone there with my family for the aforementioned sandwiches, and to stock up on some more gourmet-style deli items not often found around the Chippewa Valley. The Eau Claire place is smaller, so it necessarily has fewer options to buy, but the essence has always been there.
So has the ice cream; on those trips to Nelson on, say, a Sunday afternoon, the ice cream line would snake through the store. Being strategic, I'd usually make sure to get my ice cream after eating and shopping, approaching closing times when the line had thinned-out. There has always been something about that Nelson Cheese Factory ice cream — whether in Nelson or Eau Claire.
When Ann Weix purchased the Eau Claire location in 2018 and renamed the store as Eau Claire Cheese & Deli, the contents remained. Same dee-lish sandwiches, same awesome ice cream, same assortment of cheeses and crackers and other cuisine accoutrements.
I picked up a French Silk Pie waffle cone, and a Caramel Collision waffle cone — one for my wife, one for me. She opted for the former, so I ate the latter — caramel ice cream with mini-caramel cups (think those mini-peanut butter cups you get in certain ice cream varieties). It was creamy and caramelly and, for one scoop, a lot of ice cream. Somehow I mowed through the whole thing in one sitting after the main meal, and felt all the better for doing so.
Go get yourself some ice cream from Eau Claire Cheese & Deli, and take in the smells of one of the best little shops with some of the best variety of foods you'll discover in the Eau Claire area.