Pumpkin Cream Cheese Bar/Randy's Family Restaurant
Welcome to that time of year: pumpkin time. I've gotta wait until we're in *both* astronomical and meteorological autumn — late September gets me there. Now, it's time to dive into a pumpkin cream cheese bar from Randy's: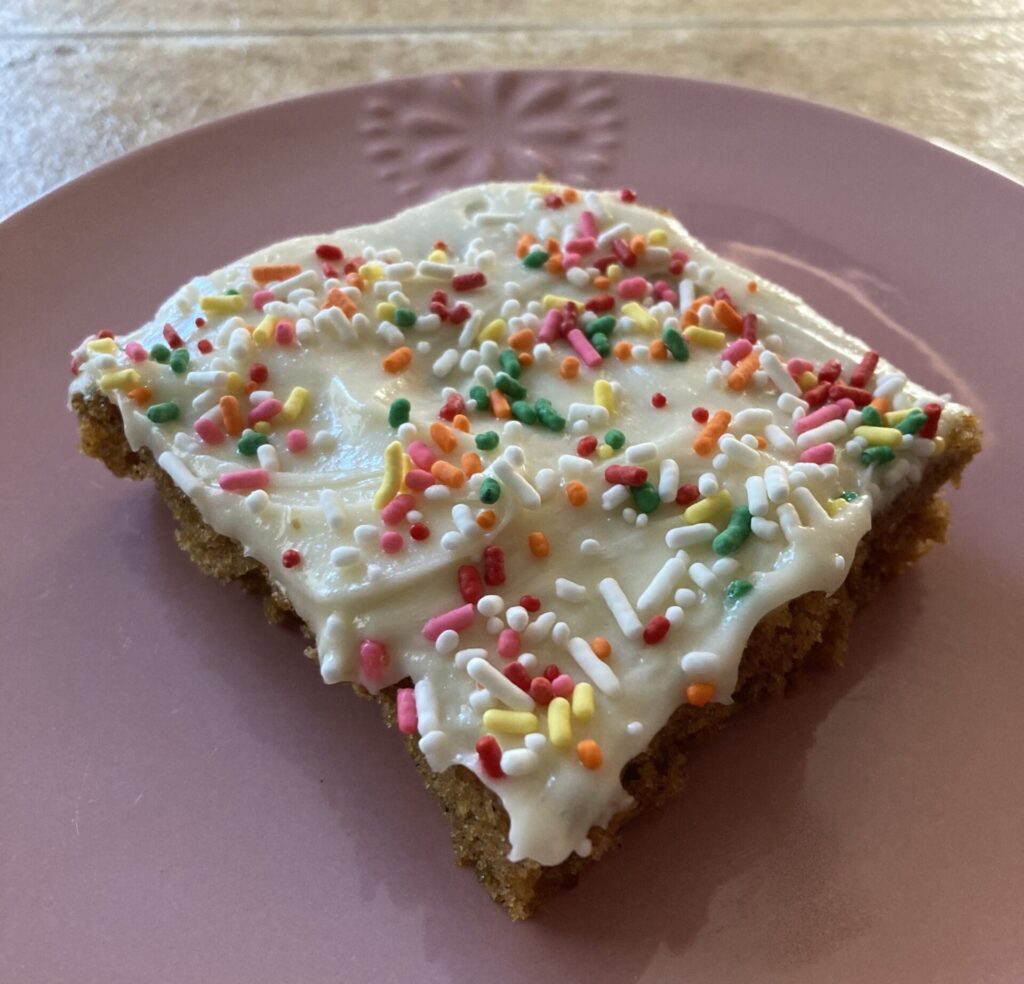 I got mine when I was ordering some of their chicken dumpling soup — the person at the checkout counter suggested it, and, well, and I can't really turn down a local dessert suggestion.
The cream cheese is riicchh — good rich, of course. That, combined with the moist pumpkin case, made for a delectable dessert. The sprinkles added a hint of crunch. Outside of a pumpkin spice Oreo on the 715Newsroom.com snack table, this was my entry into the 2022 pumpkin-everything season, and a tasty one, at that.
Randy's Family Restaurant has a plethora of pumpkin options this autumn; take a look at the lit-up menu on the wall as you wait to be seated, and choose your pumpkin sweetness/savoriness. Any will help you get pumpkin time off to a pumped-up start.