Cheesecake Cupcakes/Josef's Cheesecake
When you first walk into Josef's Cheesecake, you see an array of cupcakes. Tasty, all, but you might be thinking, "Hmm, this is Josef's Cheesecakes…and these are cupcakes…" — and you would be correct. They're both. Behold: the cheesecake cupcake: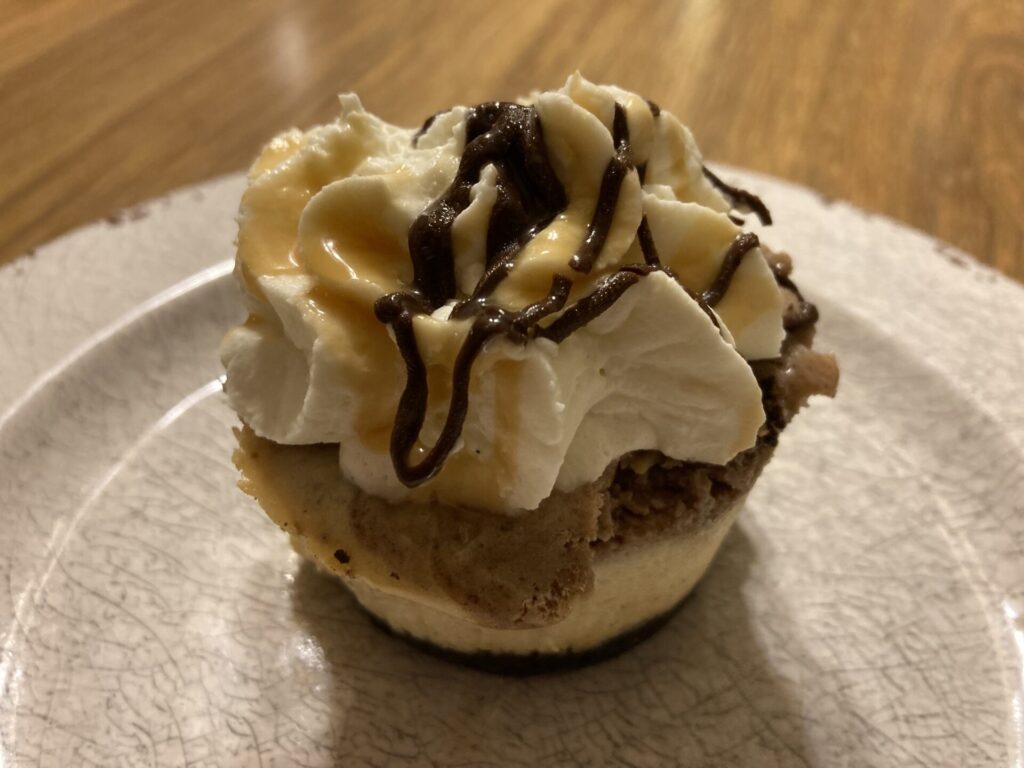 Josef's recently moved from downtown Chippewa Falls, across the river to Park Avenue, and they have a neat little stand-alone place right near the Bridge Street bridge. You can find a whole lot of cheesecake cupcake options, as well as other delicacies. I went with the "It'll Eat" variety, differentiated in particular with its use of caramel and toffee (my wife had the Tiramisu one, with espresso and lady fingers). Common ingredients include the classics: cream cheese, eggs, cream, butter, and vanilla. And, oh, does it taste wonderful.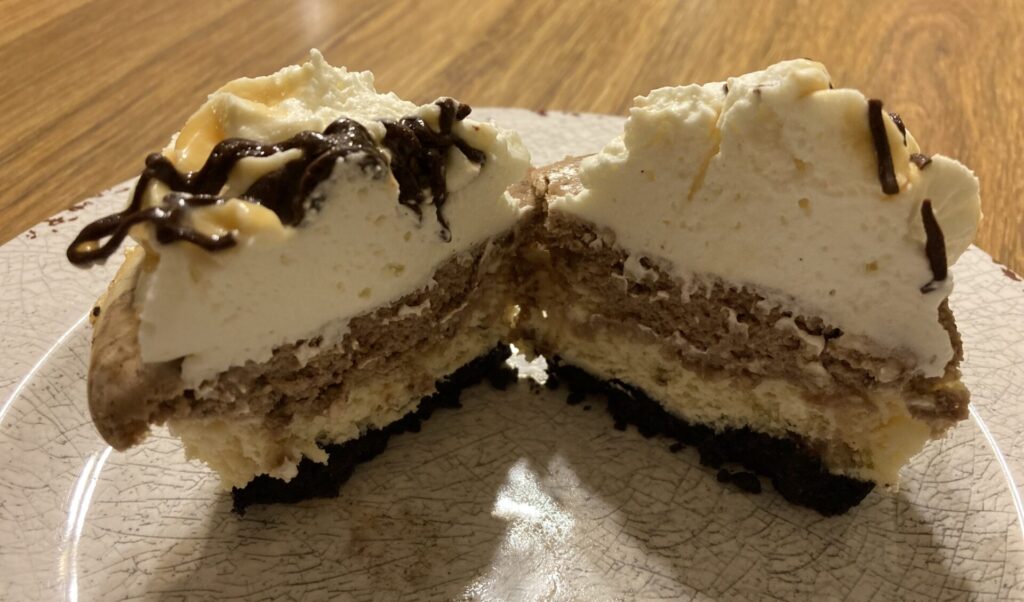 This was a delightfully-rich cheesecake, with a crunchy Oreo cookie crust at the bottom. I honestly thought I could eat a second one and be good. Plus, I got a taste of my wife's Tiramisu cupcake, and did the espresso pop. These are well-made cheesecake cupcakes. You'll want to buy multiple when you go there for multiple post-dinner desserts.
You'll also want to get some for your dog, if one is at home with you, as Josef's offers treats for canine sweet lovers, as well. It's a well-rounded local cheesecake experience. Make it a regular stop in and out of Chippewa Falls.