Throw me in the category of people wondering "What is a cookie walk?" I would see the signs driving around Eau Claire, next to churches and schools, promoting their upcoming cookie walk. Sounds delicious — after all, "c" is for cookie, that's good enough for me. But, what is the walk element?
On a recent weekend, I needed to come up with a dish of snacks/desserts to pass around for a choir event (a "rolling buffet," long story). I saw a sign outside of Christ Church Cathedral in Eau Claire promoting the Episcopal Christian Women's 30th Annual Cookie Walk the morning of that choir event, so: here we go, my first cookie walk.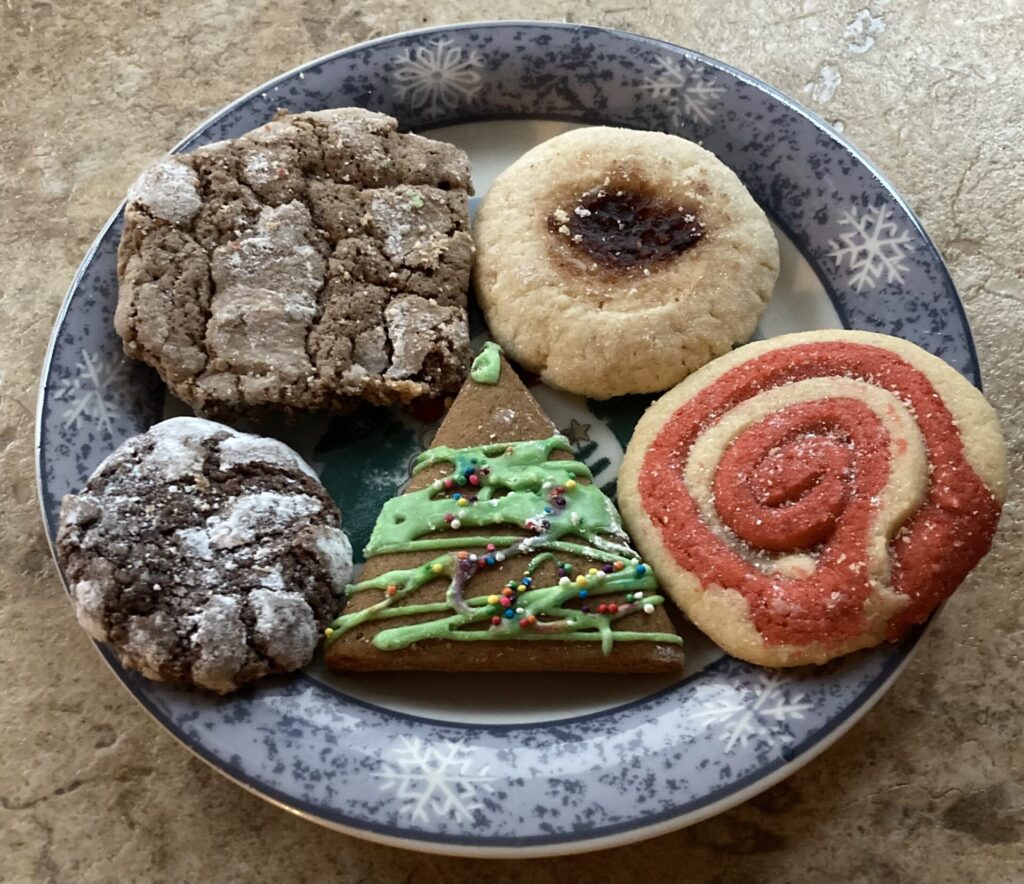 I now consider my lack of cookie walk attendance to be a bit of a shame. I knew there'd be a lot of cookies, but…wow, there were A LOT of cookies. In the fellowship room were tables covered with a few dozen plates and trays of all sorts of cookies. When you come in, you take a white box and start filling it up.
Chocolate cookies, cookies with fruit thumbprints, Christmas cookies, gingerbread cookies, plus non-cookies like bars and other types of sweets. It was everything. I grabbed about one of everything, paid $10 a pound, and was off to the choir. I can tell you they enjoyed the selection — there wasn't much left when it was time to head home.
The lesson is, it's time for me to go to more cookie walks, and for you to do so, as well. You're supporting local organizations (as I'm typing this, there's a banner on the Clairemont Avenue-facing fence at Memorial High School promoting a cookie walk), and eating locally-baked goods. And, you get a smidge of exercise by walking (technically true). Walk the walk to the next cookie walk.