2022 Was the Best. Holiday. Ever.
From toy drives and senior center parties, to contests and Christmas music, the radio stations of Mid-West Family Eau Claire spread cheer across the Chippewa Valley this holiday season, doing what we can to make 2022 the Best Holiday Ever!
---
First up was the annual Festival of Toys! Every year we collect toys for children in need throughout the Chippewa Valley, which then get distributed by Family Promise of the Chippewa Valley, with assistance from Salvation Army, The Boys and Girls Club of the Greater Chippewa Valley, and Spirit of Christmas in Chippewa County. These donations go to children who may not have presents under the tree otherwise.
The community came through in a BIG way this year – we gathered more than 5,000 toys and over $3,000 in donations (Scheels and its generous employees ALONE donated more than 600 toys to the drive). So thank you to all who dropped off toys or donated, and helped make Christmas special for local kids! We couldn't make this special event happen without the support of Festival Foods, Chilson Family of Dealerships, and EC Moving & Storage.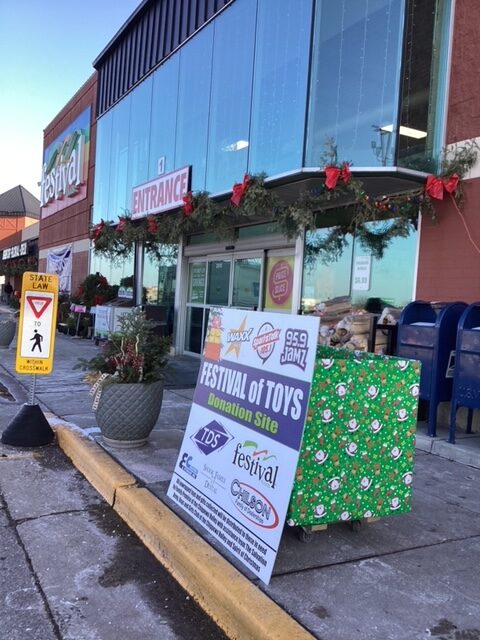 ---
Christmas came a little early to downtown Eau Claire – the L. E. Phillips Senior Center to be precise, to help our seniors and neighbors have their Best Holiday Ever! On December 14th, right before Mother Nature brought in the snow, Santa Claus brought goodies and memories to the Senior Center…along with a bunch of on-air personalities from our stations at Mid-West Family Eau Claire!
Naturally, being radio stations, we had albums and a turntable, and some classic Christmas vinyl was spun. While the holiday tunes were playing, the food was served, our elves had a big selection of culinary gifts of sandwiches, vegetables, fruits, pretzel bites and desserts straight from the shop at Hy-Vee. Those elves and John Murphy…er, Santa Claus went table to table in the packed dining room with gifts for all who attended. The holiday spirit was truly in the air!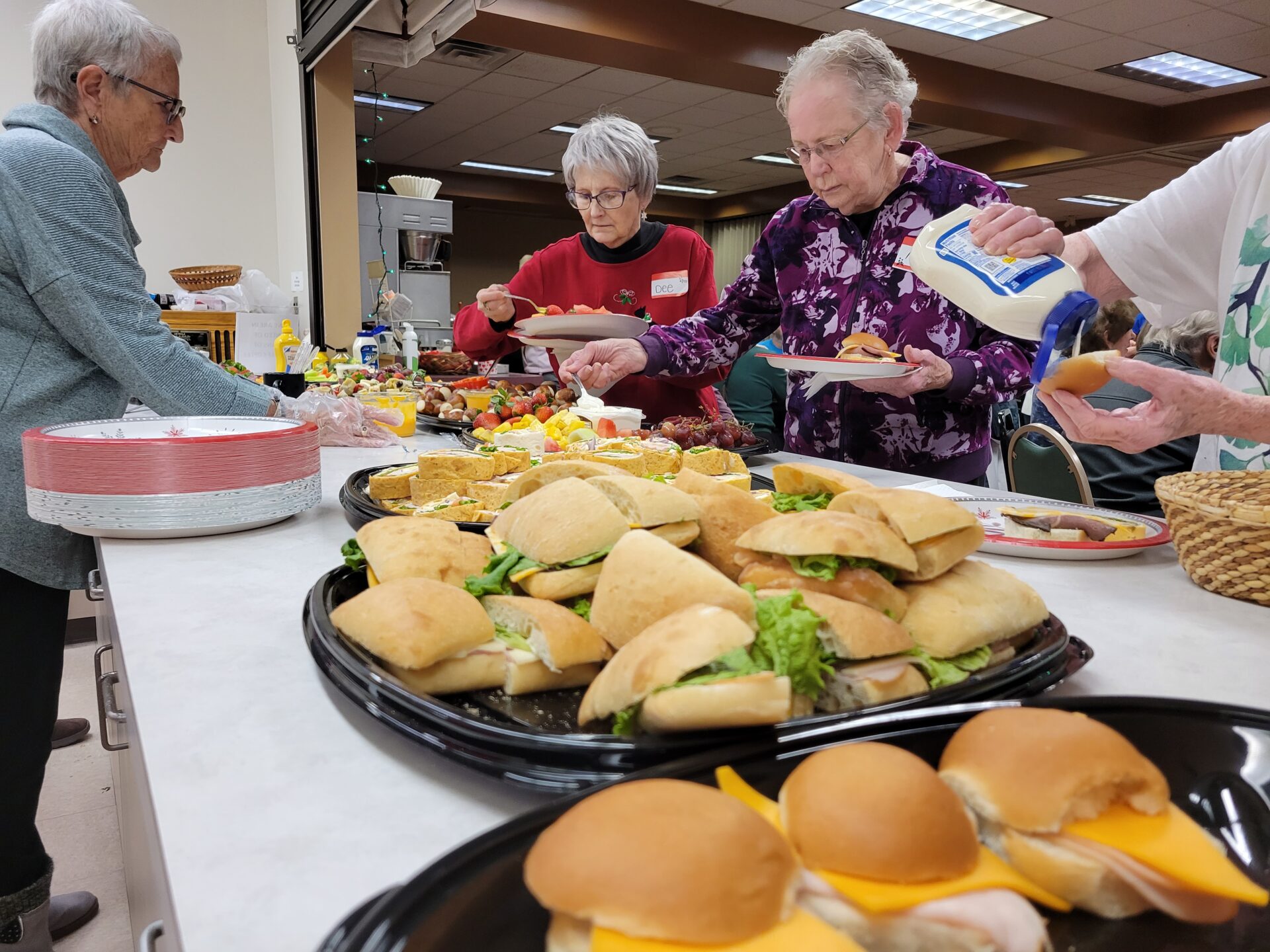 ---
The Backyard Dreams program, a charitable entity from our station Sports Talk 105.1, that helps kids in need chase their dreams. This holiday season, Backyard Dreams awarded Isaiah a $2,000 scholarship to continue his passion and dream for skiing. Isaiah runs lemonade stands and works hard to raise funds so he can compete at various skiing events. Because of our tremendous Backyard Dreams supporters, we were able to help Isaiah continue to chase his dream and passion!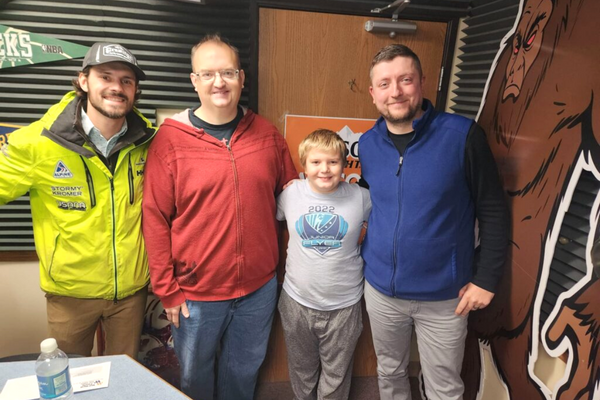 ---
Throughout the month of December, we rolled out contests with prizes big and small – from local gift cards and Micon Cinemas tickets, to Country Jam and Rock Fest tickets – even some tickets to Taylor Swift and Ed Sheeran next summer. One lucky grand prize winner got $500 of holiday cheer in the form of gift cards!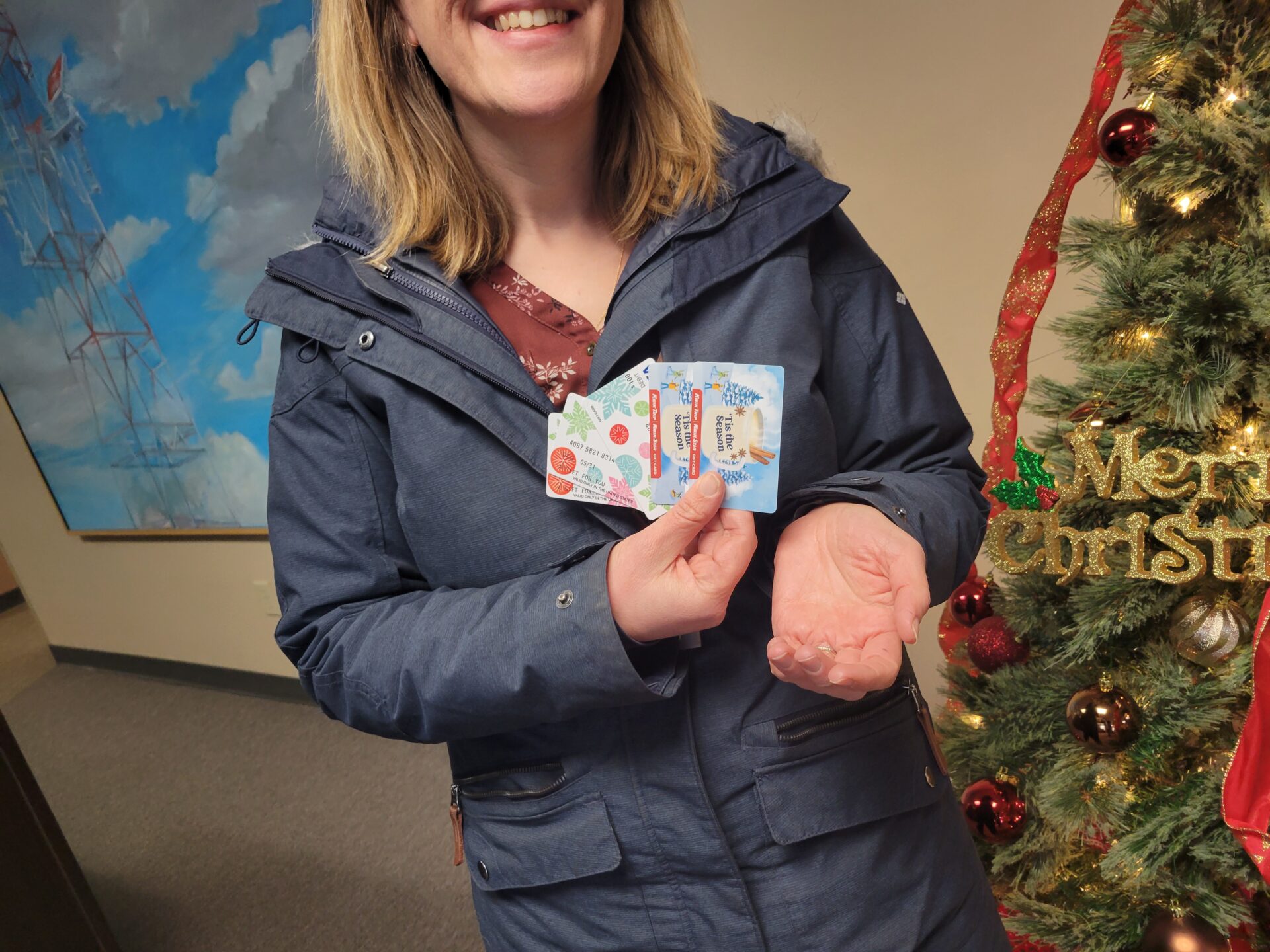 ---
So as Santa has departed the Chippewa Valley, we thank you for being a part of the Best Holiday Ever — and of course, we also thank our sponsors for helping to make all of this possible: Shook Family Dental, Sevita, Hy-Vee, EC Moving & Storage, TF Exteriors, Nicolet Bank, and Charter Next Generation.