Sweet Mango Rice/Thai Orchid
Fruity rice: perhaps not the first type of rice you would consider eating, but if you think about it, it makes a lot of sense. Oftentimes, you can order an Asian entrée with a sweet sauce of some sort; egg rolls will come with a sweet dipping sauce. Thus, combining rice with fruit can make for a tasty dessert, especially if mixed with a different sweet flavor. The sweet mango rice at Thai Orchid in downtown Eau Claire has all of that covered: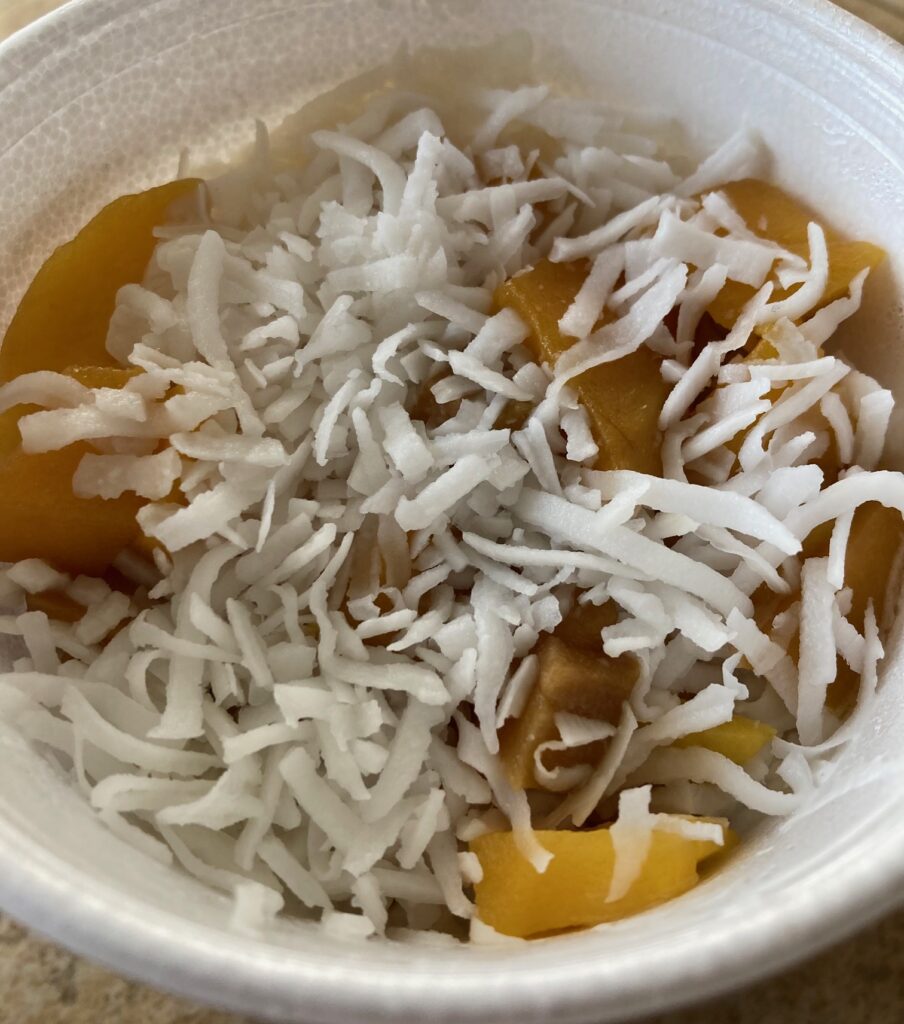 The base to sweet mango rice (kao niew mamuang) is sticky rice, with coconut milk poured over the top, topped with coconut flakes and bits of mango. All the angles are covered: the tart-sweet of the mango; the rich-sweet of the coconut milk; the crunch of the flakes; the smoothness of the rice. A double-contrast, and a dessert not found much in the Chippewa Valley.
Where you can find variations of the mango/rice treat is in assorted southeastern Asian nations; sesame seeds can be found in Laos, and the Philippines includes chocolate. Even different-colored rice can provide the bed.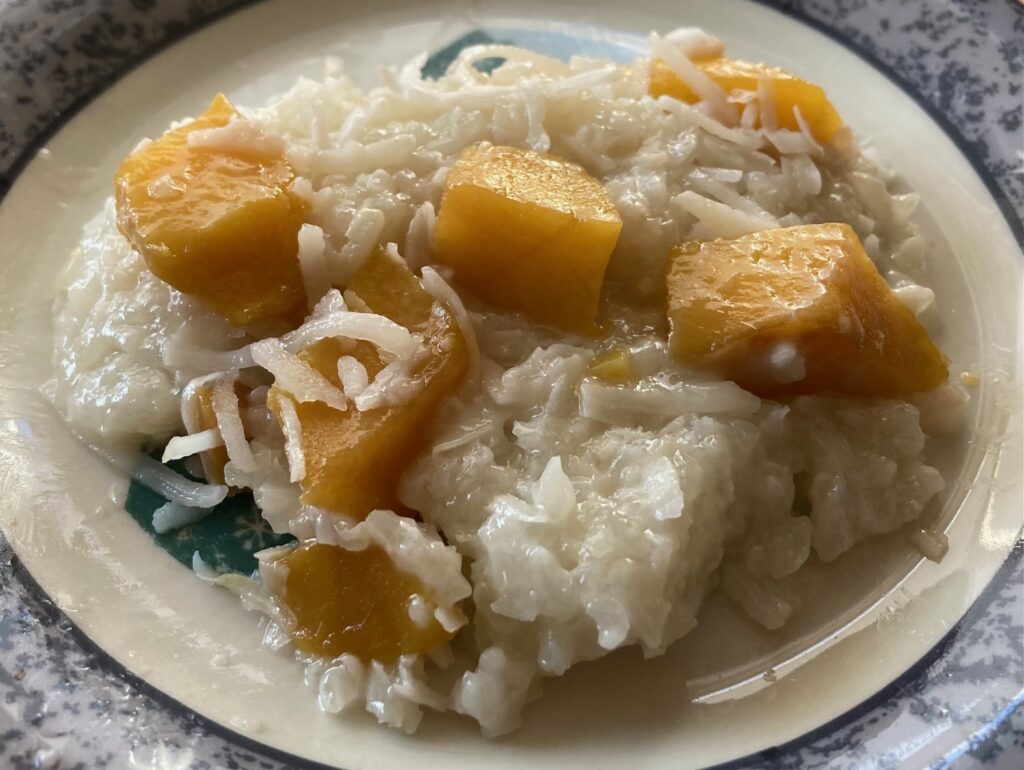 Back here in western Wisconsin, you should give the Thai Orchid sweet mango rice a go. It's something different — both within the dessert and compared to other desserts. You'll never look at rice the same way again.