The day I'm typing this post is Fat Tuesday. And around Wisconsin, as you may well know, there is a culinary tradition in the crescendo to that day: the pączki.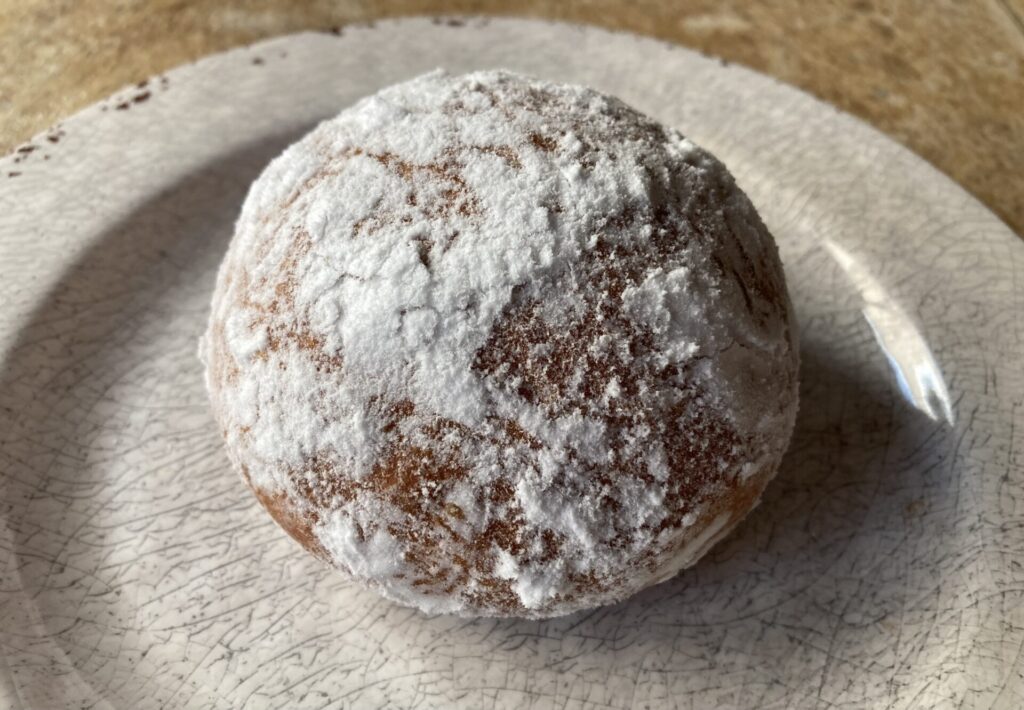 To be fair, this tradition has its statewide base outside the 715, rather in the heart of the 414: the Milwaukee area, where those of Polish origin settled the most. The pączki is Polish, and like we often find with foods with notable heritage (look up why lutefisk from Norwegian-American ancestors like mine became a thing), there was a practical purpose for their creation. The onset of lent meant than lots of foods needed to be consumed, lest they go uneaten and, in some cases, spoil from Ash Wednesday-onward. A good way to use up items like sugar and eggs: make baked goods, and a real good one was the pączki.
That heritage made its way to Poles now living in the Badger State; Festival Foods sells pączkis in its statewide stores, including in Eau Claire. This means those of us in western Wisconsin get a special taste of this robust roll of dough thanks to the presence of Milwaukee way further to the southeast.
To the actual pączki: it is essentially a doughnut, more in a spherical shape, with a crust of deep-fried dough around the exterior. That shell adds a crispness to the eating; inside is a dough that can sometimes have a hint of a grain alcohol taste (keeping the oil from entering below the crust). Inside, you will find jams of numerous flavors, or Bavarian cream (like in the one I had); outside, a glaze or powdered sugar.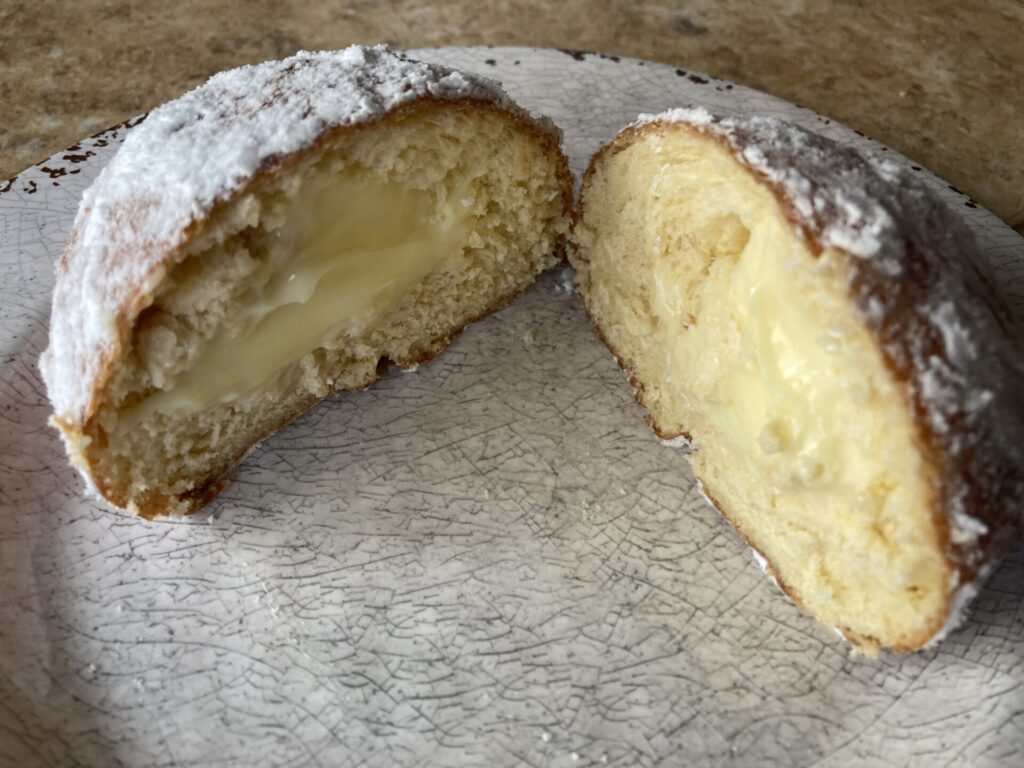 It is a rich dessert (or breakfast…or both), and a remind of the rich tradition that come from around the world to the Upper Midwest. By the time you read this, you may already have to be waiting until next year's batches of pączkis. That's fine…traditions have a way of remaining traditional.