English Toffee/Just A Taste Toffee
Among the candy bars I grew up eating — the usual, like Snickers & Kit Kat & Twix, and the long-lost Summit bar — was Skor. My mom had a thing for the thin toffee-style candy bar, so those would occasionally find their way home. So, I have long had a taste for toffee.
On a recent visit to The Local Store, I was pleased to find a type of area toffee I had never known: Just A Taste Toffee: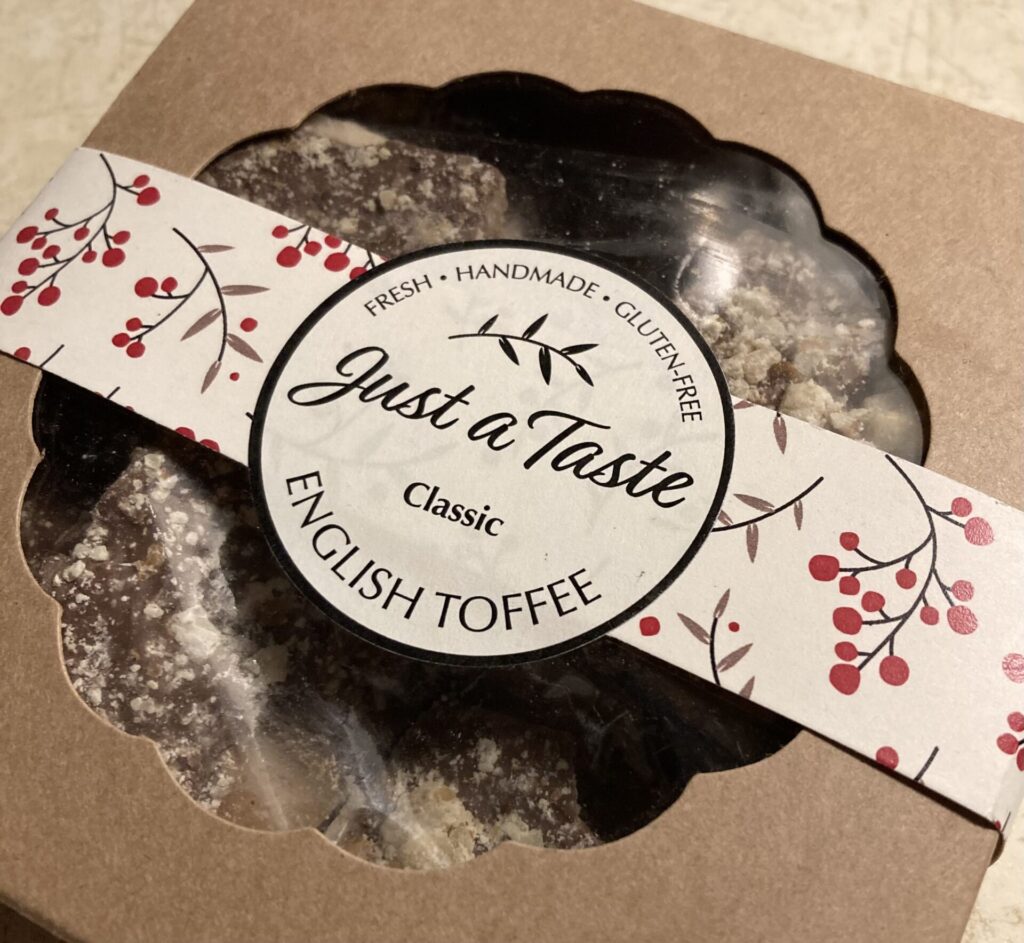 This is some top-notch toffee. The core toffee is crunchy without being difficult to pierce and/or a tad sticky (an occasional issue I had with the Skor bars), the chocolate and butter flavors complement each other, and the dusting of walnuts and almonds on the top and bottom add in that nice nutty food accoutrement. Giving a gander to the ingredients on the box, it's all the basics, sans the mass-produced preservatives. You're getting something essentially homemade.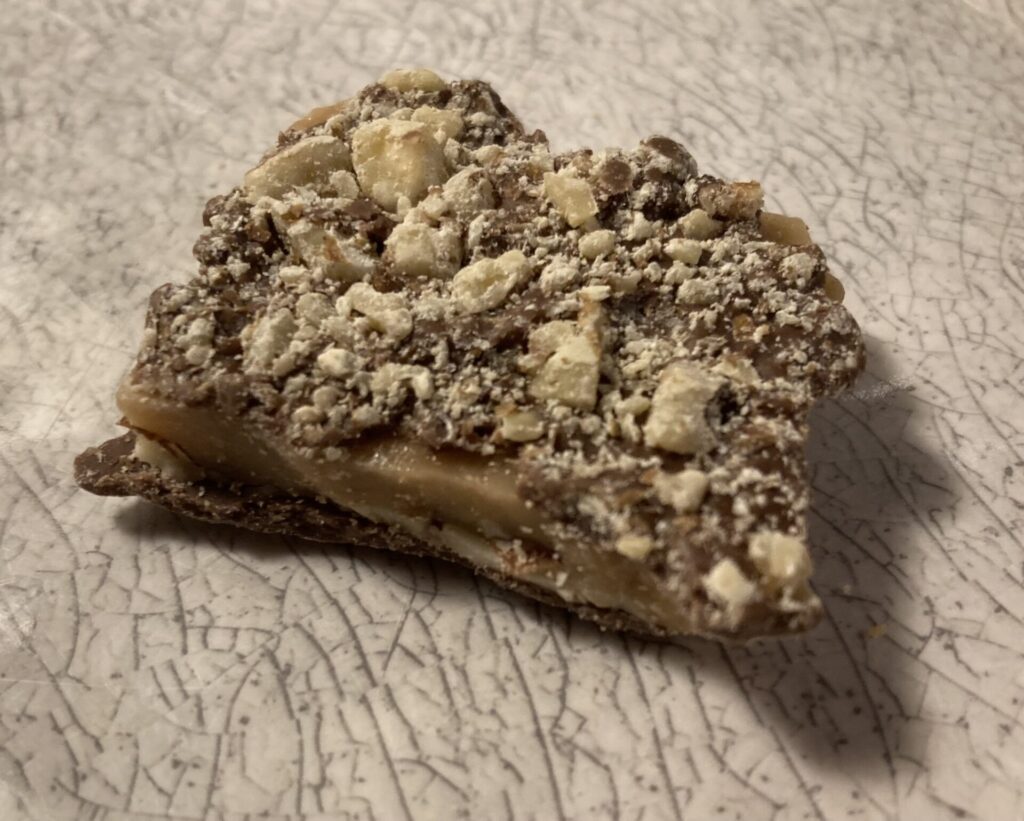 If you wanna see additional varieties, you can go straight to their place at the Seymour Road/North Hastings Way intersection, or check their website for other places to go or other places and ways to purchase. Just know that you will be tempted to eat the entire box or bag or cup of toffee in one setting — pace yourself and spread out the enjoyment over a few days. It's the best way to "skor" some Chippewa Valley toffee tastiness.