Maple Glazed Donut/Wild Flour Bakery
I was perusing Facebook one recent morning, and somehow I came across a post for Wild Flour Bakery in Chippewa Falls. I quick figured out that I had a midday window to make the drive over there — the options were looking good. And, were they ever — behold, the glazed donut I picked up on my visit: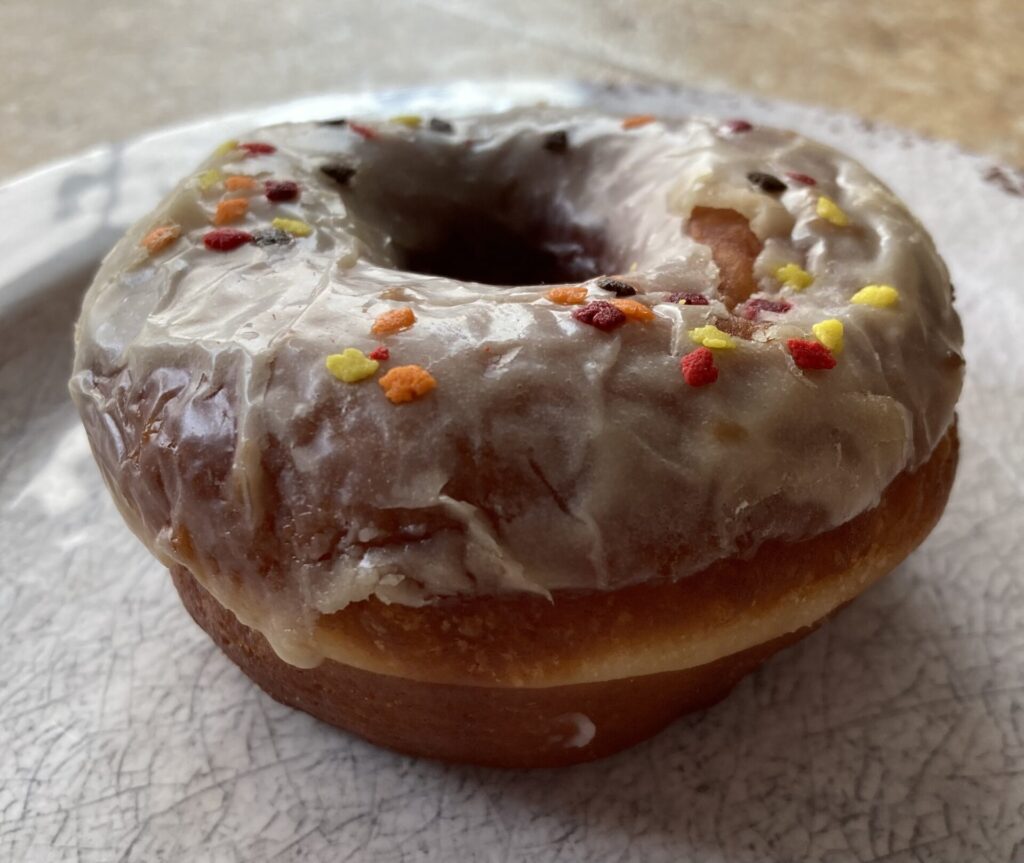 The Wild Flour Bakery donuts are raised with yeast — note in the above photo how there's a bit of a lower section below the donut ring, almost like a mini-muffin. The yeast provides the classic donut flavor, and in the case of the donut I had, the maple glaze was the perfect complement, not overwhelming nor faint. I particularly liked the colored sprinkles, giving me an autumnal flashback during the transition from winter to spring. It really is a perfect local donut.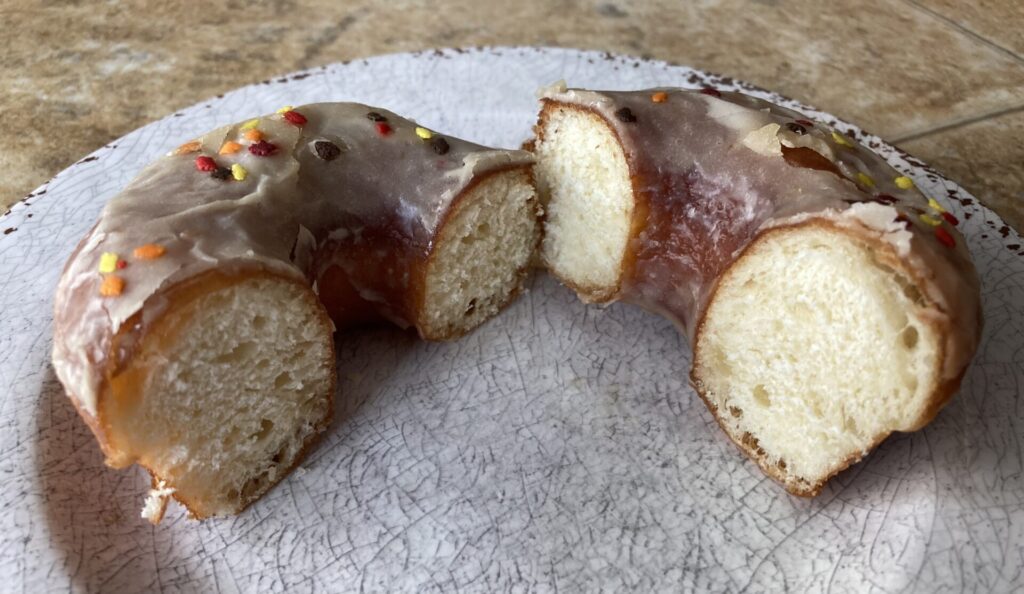 I ended up making a bit of a haul on this trip, also gathering a ganache brownie (why, oh why, didn't I purchase two — both my wife and I liked it lots, and probably could've gone for a whole instead of splitting the one I purchased), a couple lunch items, and a loaf of rosemary kalamata bread. Raves abounded for all of the aforementioned.
Local bakeries are great gastronomical targets for your sweet and savory teeth, and this one fits the bill. Different varieties of baked goods are coming out, so if you go, you'll want to go again, and again, and again. I have to imagine I'll be doing just that the next time I'm in downtown Chippewa Falls.